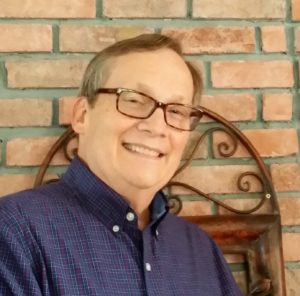 I am a new author, as well as new blogger. My love for writing came late in life. As a youngster, I was a slow reader (okay, I still am). So unlike many other authors, I can't say I devoured books. (BBQ was another thing.) I thought I'd never get through Gone with the Wind, assigned at school. Although I can appreciate books with heavy description and literary flourish, I gravitate to story. Give me a fast-paced story with strong characters any day. If I can learn about my loving and gracious God, and a bit of history while I'm at it, so much the better. Hence, with my own writing I try to provide quick reads with meaningful glimpses of times past–stories of faith and life that transcend their historical timelines. I hope they linger in your mind longer than the time it takes you to read them; then I will have succeeded.
A graduate of Cornell University, I'm retired from business careers at Target, Amex, and 3M—all after working for my father's business for several years. Except for a short stint teaching school in Alabama, I'm a life-long resident of the Twin Cities, Minnesota. If you've guessed I must enjoy it, you'd be correct, although a winter or two may have challenged my thinking along the way.
Wife Leslie and I have been married over 40 years. We are exceedingly proud of our adult children Brian and Cristina, as well as grandchildren Carissa, Luke, and Gabriella. Old dog Tess also occupies our abode, having to share it now with cat newcomer Selah. Kitty sadly has not yet lived up to her name, at least according to Tess. I delight in watching the grandkids' activities, as well as cheering on the Vikings and Twins (in that order now, based on their won/lost records!)
I'm also a member of ACFW and am on the Board of the Minnesota Inventors Hall of Fame.